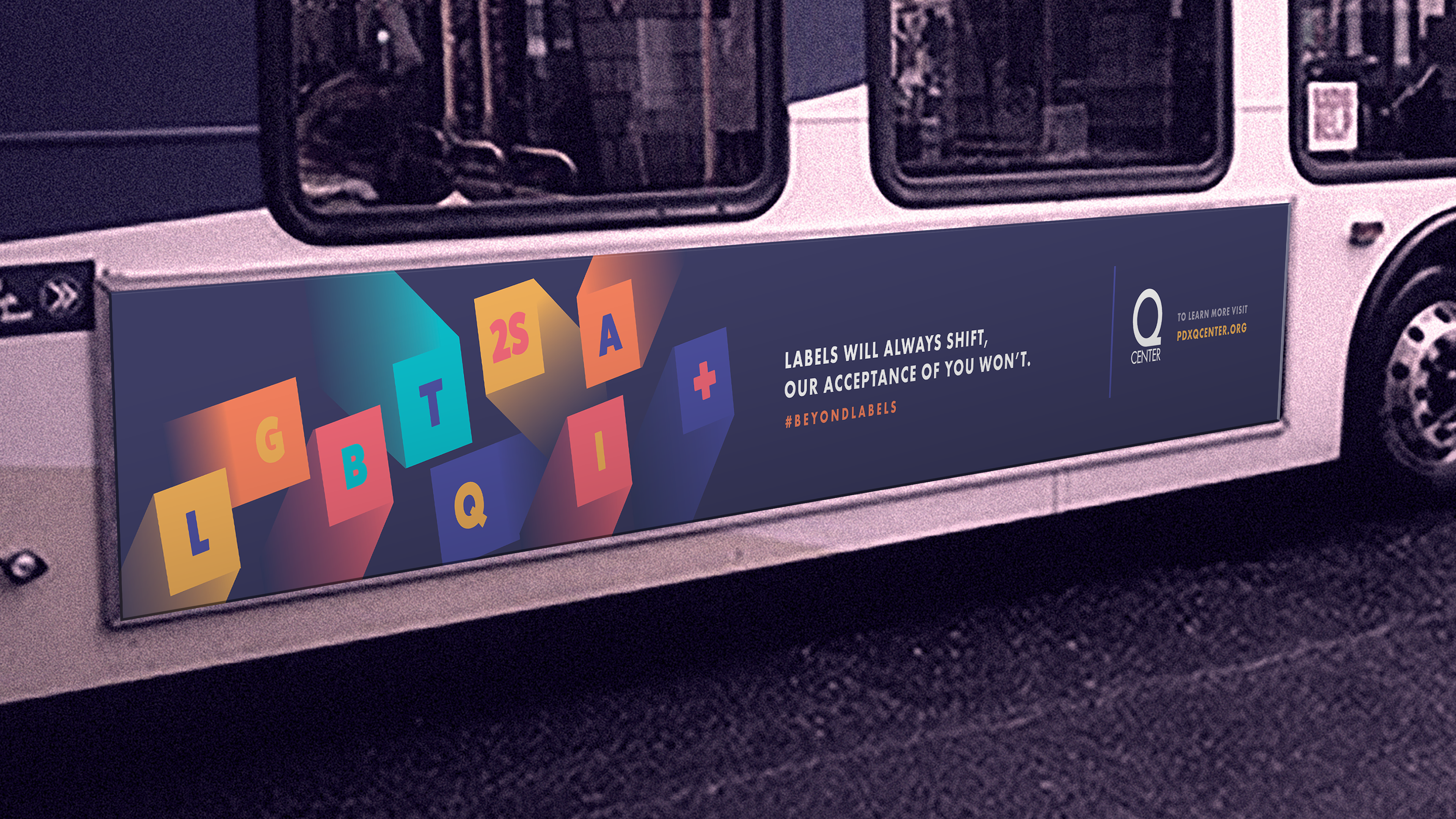 PROCESS

Multiple rounds of tissues were drafted after the campaign's "beyond labels" concept was solidified. Typographic experimentation was the driving factor behind visual assets.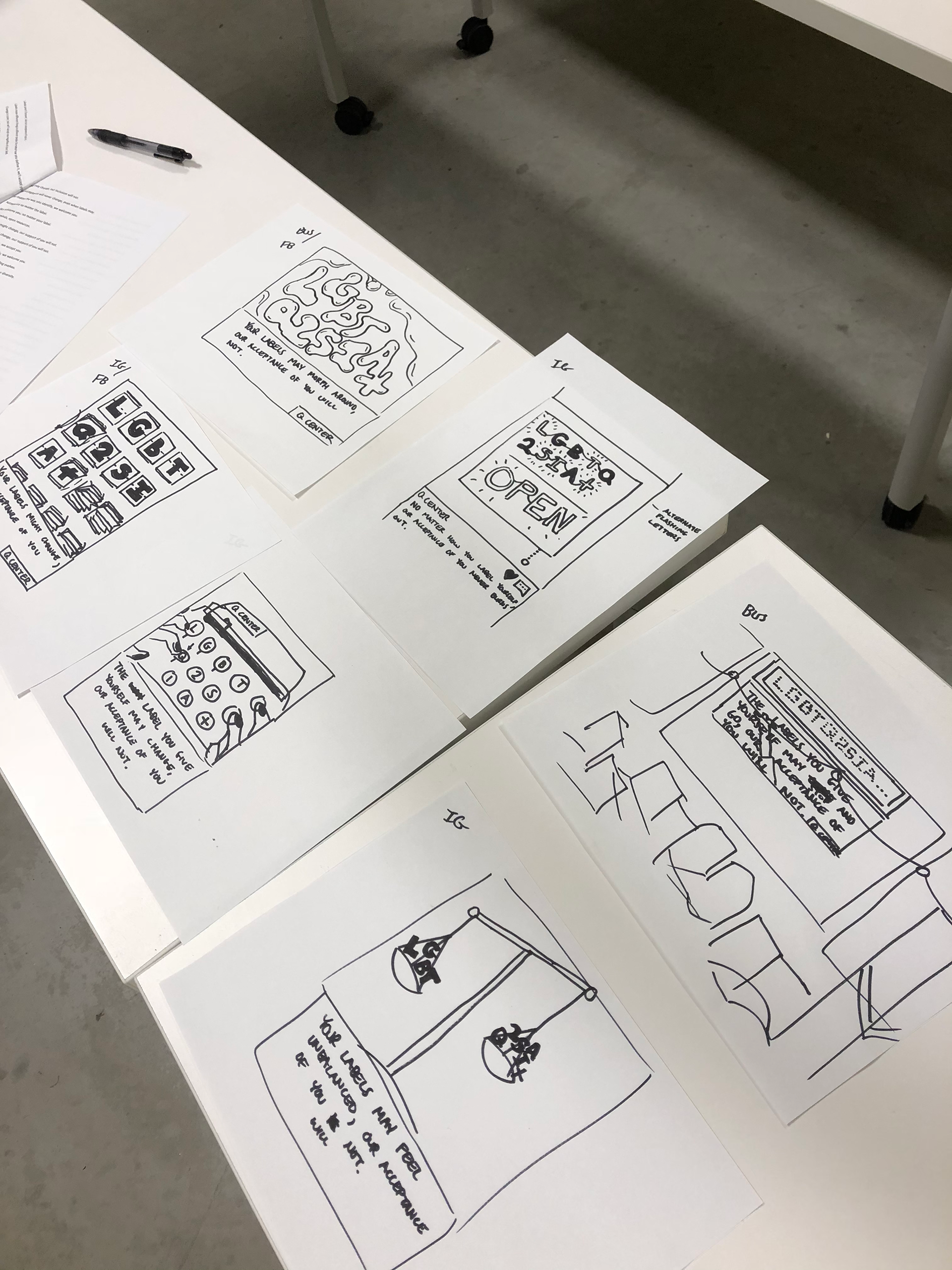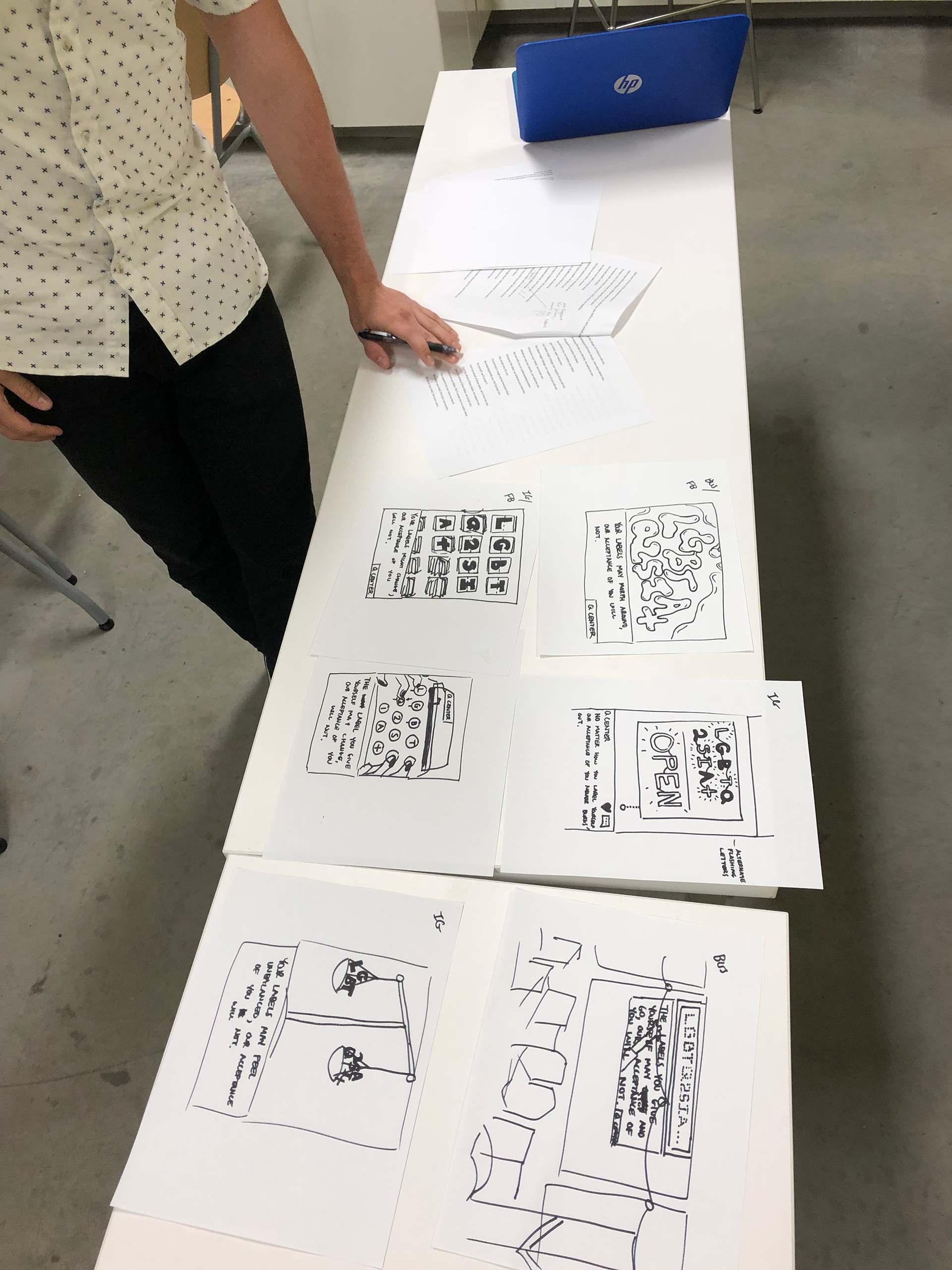 In order to achieve an effective visual aesthetic, the campaign needed to incorporate colors that were not already being overused in marketing for the LGBTQA+ community. The approach integrates powerful language into in a myriad of simple, yet boldly pronounced illustrations.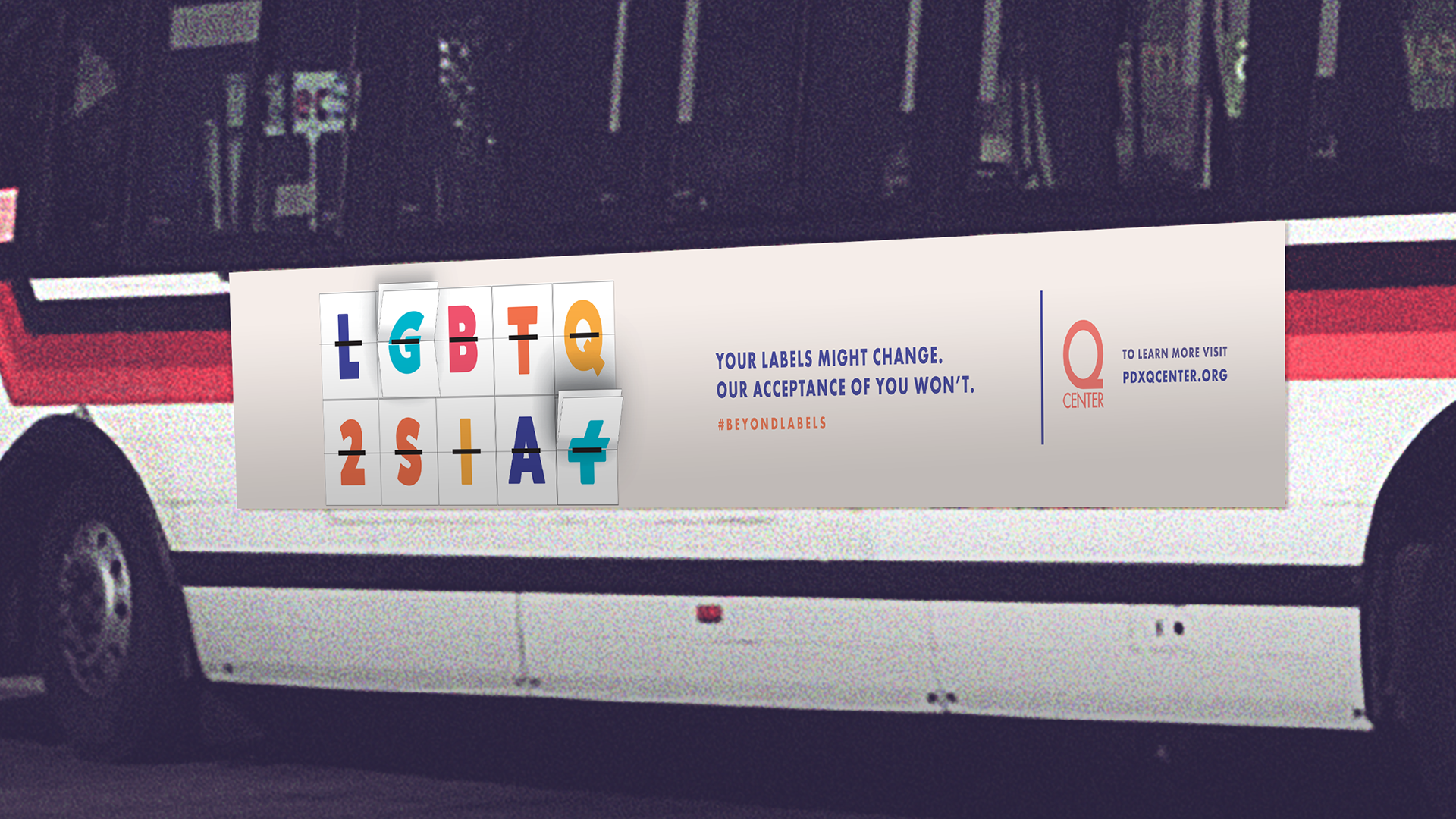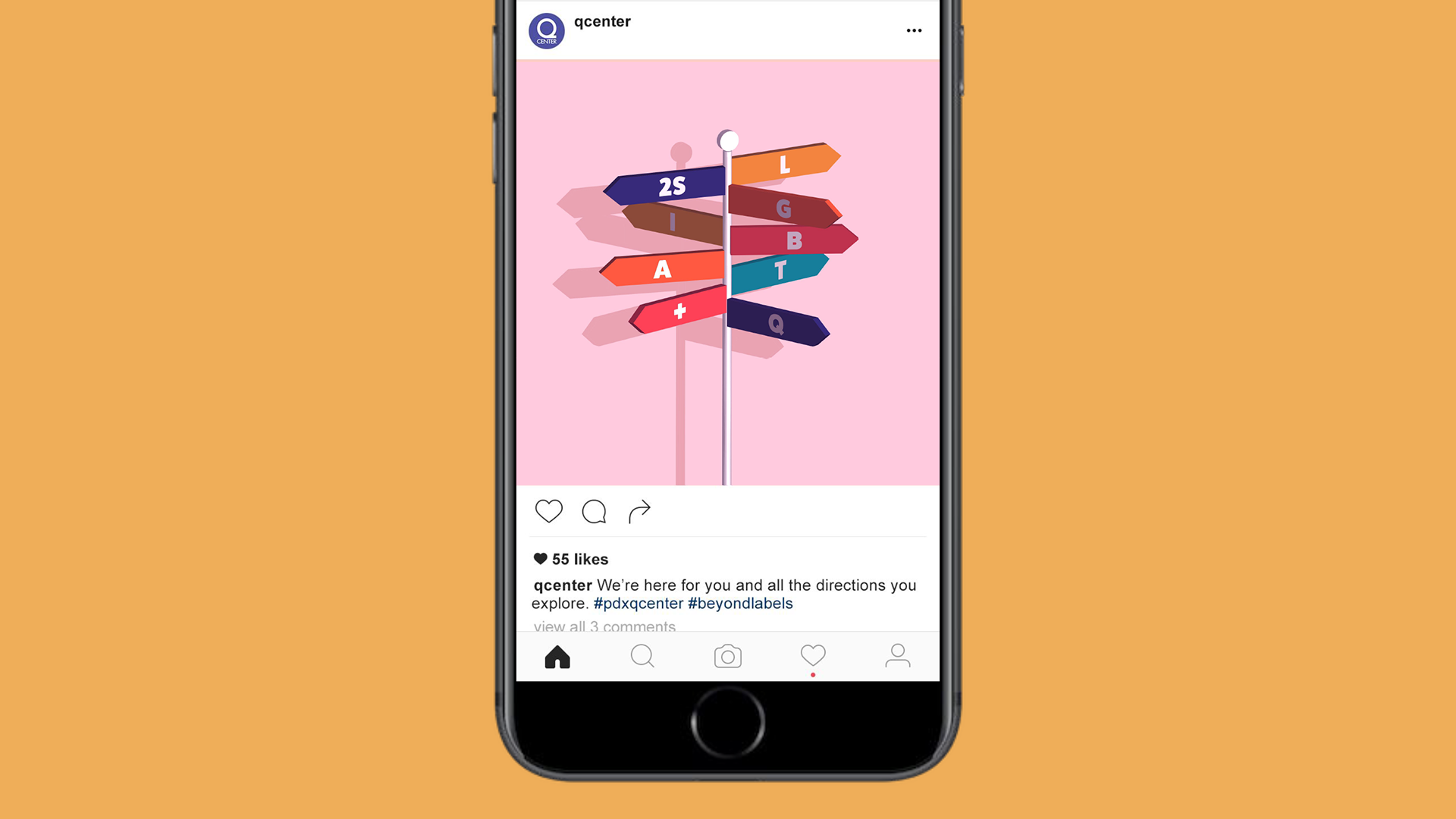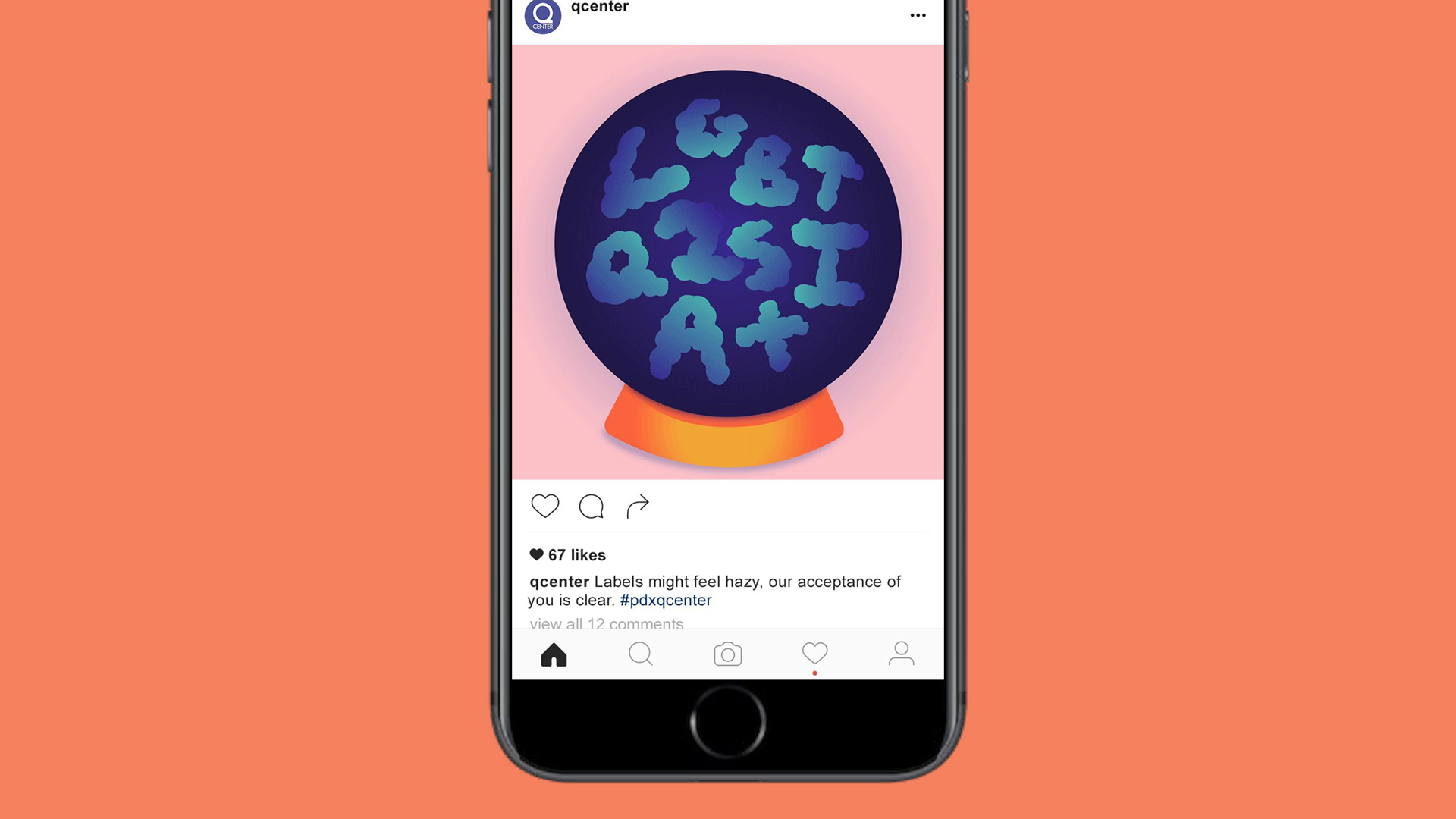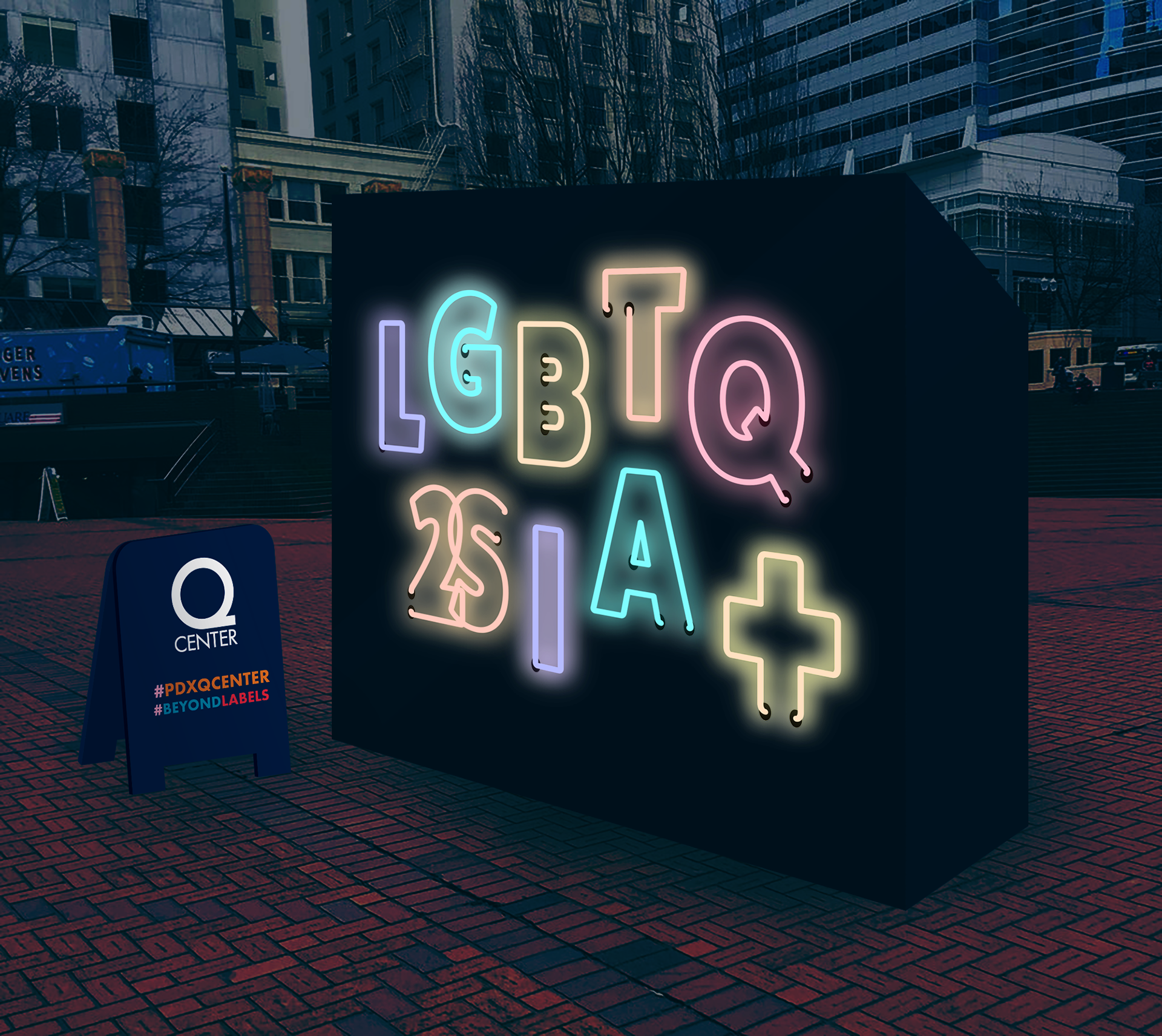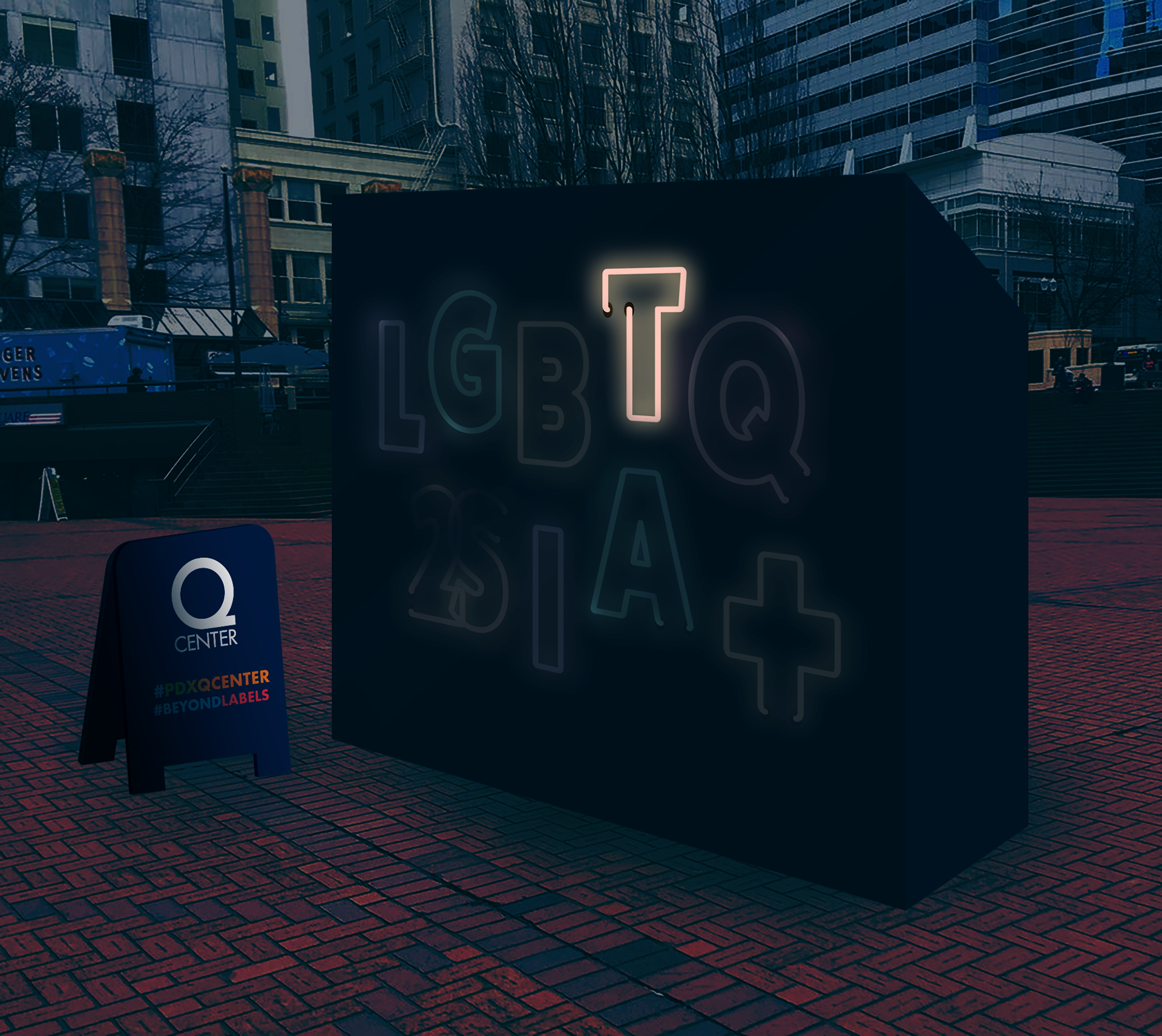 This interactive sculpture would be placed in the public to be interacted with by the LGBTQ2SIA+ community. They are able to push a button below a specific symbol (or multiple symbols) and take a photo with the sculpture to, literally, shine a light on the individual that exists beyond the symbol itself.