website redesign
Personal Roles:


Lead UI Designer (
UI concepting, wireframing, prototyping, web graphics and evergreen execution)
Team:

 dotdotdash production team
dotdotdash is a full-service experience design studio creating at the intersection of art, advertising, and entertainment. This group of eclectic misfits and creators seamlessly blend the physical and digital—connecting brands and people through unforgettable, shared experiences.
​​​​​​​
For 2020 onward, our team wanted to build a construct new online presence that reflected our passion for combining new media, environments, and theatrical toolsets in innovative ways—a site that thoroughly reflected our desire to push boundaries of what's possible.

The result was an open-concept, single scroll destination that wasn't afraid to embrace the idea of purposeful breaking. Open space, grids and motion come heavily into play since these elements reflect dotdotdash's experimental and creatively driven environment—a blank canvas ready for anything.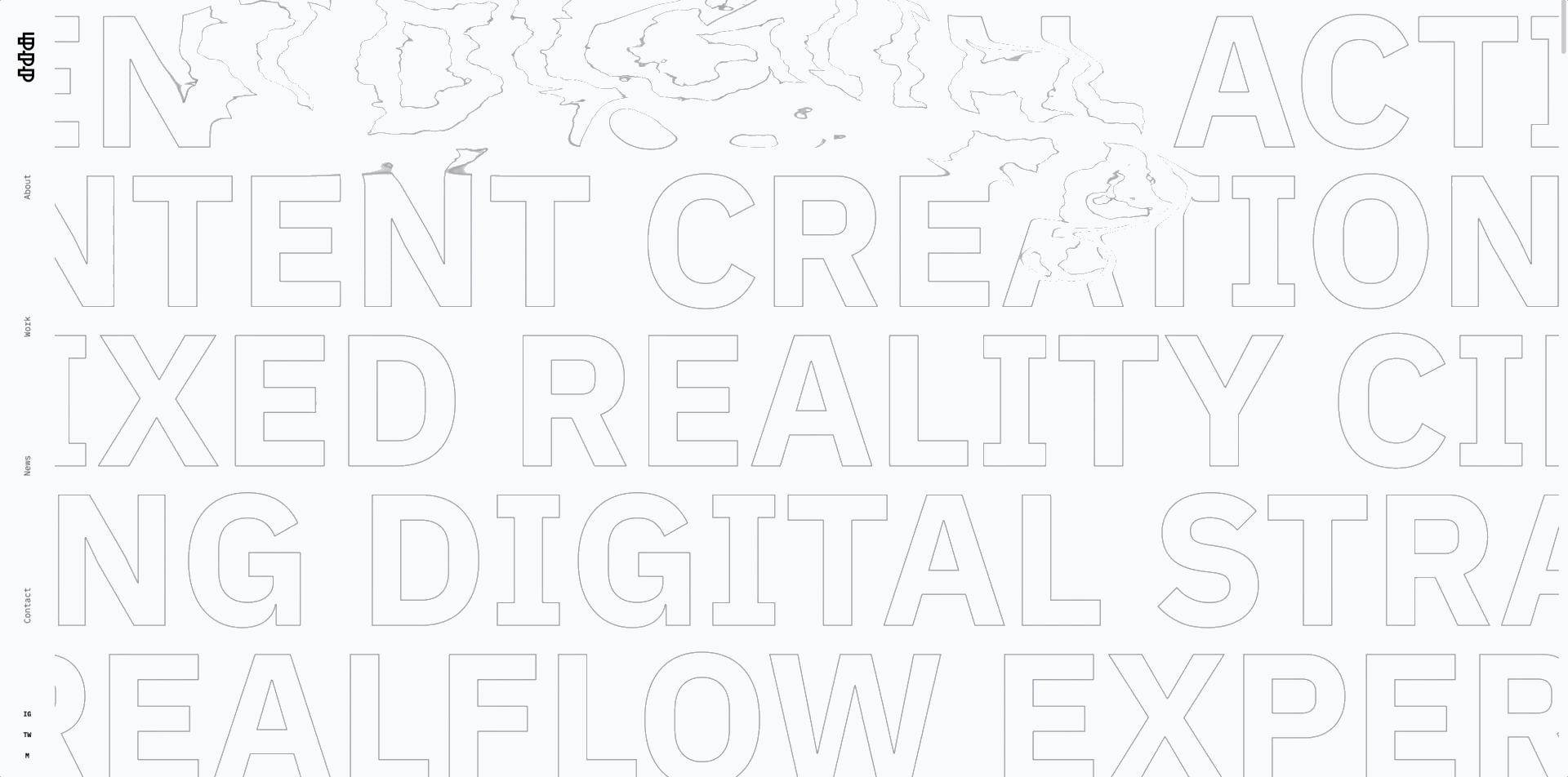 Mobile and desktop variations
A single scroll site for a continuous, seamless journey...